Rez d'Arnica
Accomodate 2 to 3 people
This apartment of 35 sqm is located on the ground floor of our chalet. Overlooking a fitted terrace garden in summer. You will enjoy a nice view of the village!
He easily gets 3 people.
He offers :
1 bedroom with a double bed.
1 sofa bed in the living room for sleeping
Bathroom with bathtub
Separate toilet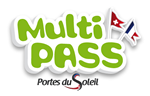 Each apartment has:
Dishwasher
TV
Washing machine
Microwave Oven + Oven
Everything you need for cooking
Free WIFI
Ski lockers
Independent terrace from living room with panoramic views of the village and the slopes
Car park near the chalet
Free shuttle 200m: Line D Mas Metoud (PDF map)
Prices & Availabities for apartment "Rez d'Arnica"
Tarifs Rez d'Arnica

SAISON ÉTÉ

SUMMER SEASON 

TARIFS/PRICES

DISPONIBILITÉ/AVAILABILITY

SAISON HIVER

WINTER SEASON

TARIFS/PRICES

DISPONIBILITÉ/AVAILABILITY

2023 

 

 2023/2024


 

DU 17 JUIN AU 24 JUIN
LOUÉ

DU 16 DÉCEMBRE AU 23 DÉCEMBRE

480€
DU 24 JUIN AU 01 JUILLET
LOUÉ
DU 23 DÉCEMBRE AU 30 DÉCEMBRE

750€
DU 01 JUILLET AU 08 JUILLET
LOUÉ
DU 30 DÉCEMBRE AU 06 JANVIER

890€
DU 08 JUILLET AU 15 JUILLET
LOUÉ
DU 06 JANVIER AU 13 JANVIER
LOUE
DU 15 JUILLET AU 22 JUILLET
LOUÉ
DU 13 JANVIER AU 20 JANVIER

LOUE
DU 22 JUILLET AU 29 JUILLET
LOUÉ
DU 20 JANVIER AU 27 JANVIER
LOUE
DU 29 JUILLET AU 05 AOÛT
LOUÉ
DU 27 JANVIER AU 03 FEVRIER
LOUE
DU 05 AOÛT AU 12 AOÛT
LOUÉ
DU 03 FÉVRIER AU 10 FÉVRIER

LOUE
DU 12 AOÛT AU 19 AOÛT
LOUÉ
DU 10 FÉVRIER AU 17 FÉVRIER

850€
DU 19 AOÛT AU 26 AOÛT
 LOUE

DU 17 FÉVRIER AU 24 FÉVRIER

850€
DU 26 AOÛT AU 02 SEPTEMBRE
 450€
DU 24 FÉVRIER AU 02 MARS
850€
DU 02 SEPTEMBRE AU 09 SEPTEMBRE

 430€
DU 02 MARS AU 09 MARS
  850€

 
 
DU 09 MARS AU 16 MARS
  750€

 
 
DU 16 MARS AU 23 MARS
  590€
 
 
DU 23 MARS AU 30 MARS

420€

 
 
DU 30 MARS AU 06 AVRIL
420 €
 
 
DU 09 AVRIL AU 16 AVRIL
410 €